REGISTER HERE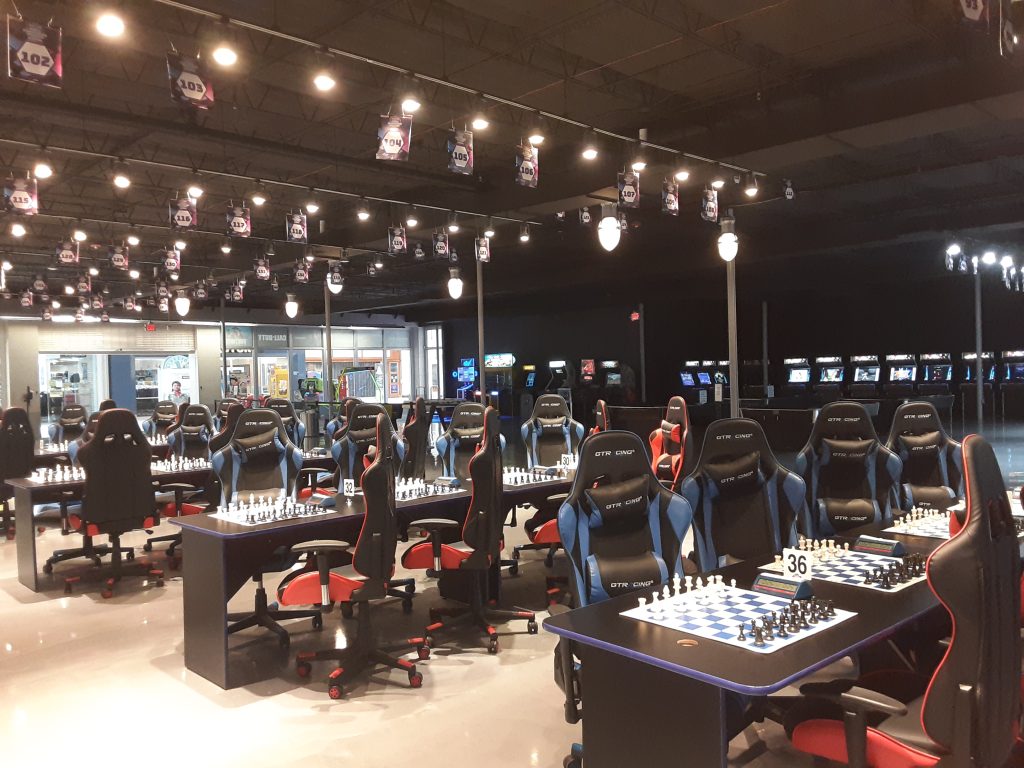 WHO CAN PLAY: Players will need a Non-Expired USCF membership to compete in the USCF rated tournament.
Don't have a USCF membership? No Problem! Enter the Family and Friends Unrated tournament or purchase a USCF membership HERE
WHEN: SEPTEMBER 24th    2pm – 5pm
WHERE: GAME GUYS, INSIDE ALMEDA MALL. 444 ALMEDA MALL HOUSTON, TX, 77075
HOW TO REGISTER: On-site registration (Must register by 1: 30pm)
WHAT TO BRING: YOUR "A" GAME!! 🙂  …. Chess Boards, Clocks, Sets, Notation, and Writing Utensils will be provided at the Tournament.
Tournament Details
Entry Fee $35.00 (Includes Game Pass)
All Day Game Pass ($15 value)
• Over 20 Arcades with 2000+ games to choose from
• Vintage Game Consoles ( Playstation 1, PS2, Nintendo64, Sega, and many more)
• Air Hockey, Dance Revolution, Pool, and much more
Friends and Family Entry Fee $15.00 (Unrated)
Quads: 3 Rounds of G/ 25;d5
Quads will be determined based on players USCF rating
| Schedule | Time |
| --- | --- |
| Free Game Analysis and Casual Play with a National Chess Master | 12pm - 1pm |
| Round 1 | 2pm - 3pm |
| Round 2 | 3pm - 4pm |
| Round 3 | 4pm - 5pm |
Prizes
$30 Game Guys Store Credit will be offered to each Section Winner!
$10 Game Guys Store Credit will be offered to
2nd place
50% of all entries will receive a prize (Medals and Trophies)
Game Guys Store Credit can be used in exchange to register for future tournaments.
For any inquiries, please contact: HouDKChess@gmail.com